Clear Vision with Contact Lenses
Contact lenses offer many benefits for those requiring vision correction. For some prescriptions, contact lenses may provide clearer, more crisp vision than eyeglasses.
Some patients may prefer the quality of vision provided by contact lenses, while others might opt for a glasses-free look to fit into their style rotation. Regardless of the reason for choosing contacts, we can work with most any prescription and find lenses that provide clear, comfortable vision. Constant technology advances allow us to fit contact lenses for nearly everyone.
It is important to remember that contact lenses are medical devices. They must be properly fitted and cared for, and the type of lens must be the right one for your unique situation.
We will assess your lifestyle needs to make recommendations as to specific lens types, teach you the proper methods of insertion and removal, and provide you with contact lens care protocols.
Why Choose Contact Lenses?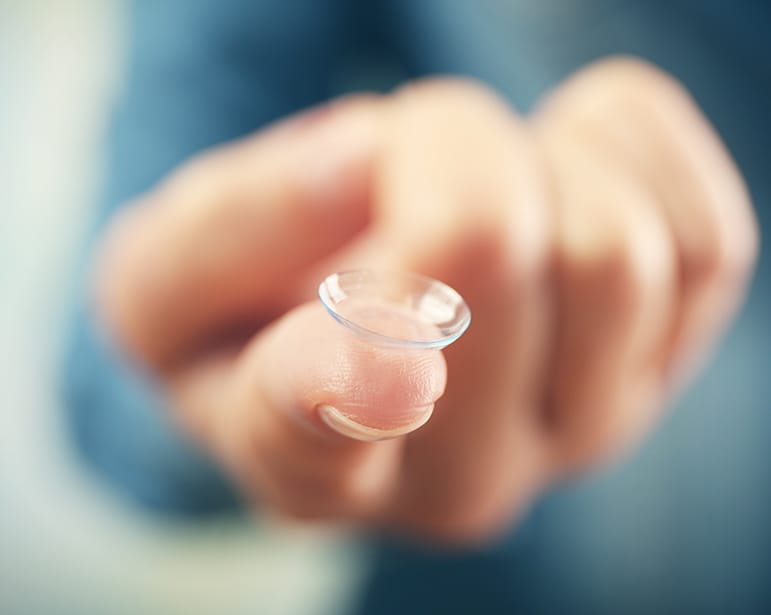 Glasses and contacts each have their own benefits. Wearers may prefer contact lenses for playing sports and exercising, or preventing raindrops or fogging during inclement weather.
However, because contacts sit directly on the eyes, they pose some unique risks and must be cared for appropriately. A contact lens exam and fitting can reduce the risk of any eye infections or discomfort that can occasionally occur with lens wear.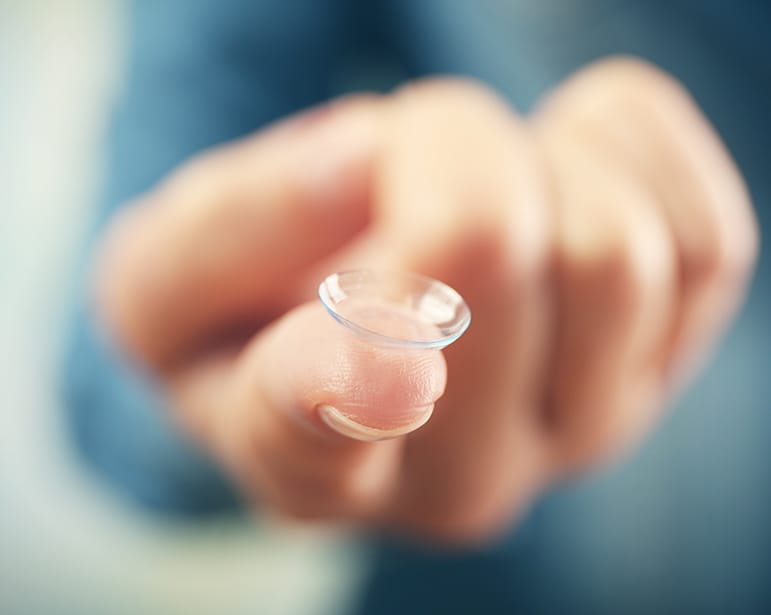 The Contact Lens Exam
Contact lens exams are comprehensive eye exams with additional tests specific to fitting contact lenses. We will assess your visual acuity as well as your overall eye health to ensure your prescription is accurate and rule out any conditions that could affect your ability to wear contacts comfortably.
To get a detailed view of the front of your eyes, we use anterior segment optical coherence tomography imaging. Our imaging device creates high-quality, cross-sectional images that help us better fit contact lenses, particularly specialty lenses, so that your vision is both clear and comfortable.
First-time contact lens wearers will receive detailed instructions, training, and time to practice inserting and removing their new lenses safely. Our professional and knowledgeable optometrists ensure patients leave our office able to care for their new lenses.
If you have questions about our contact lens exams and fittings, please do not hesitate to reach out to us. Specialty Contact Lenses
We carry a large selection of contact lenses to suit a variety of budgets and vision needs. Along with traditional soft and rigid gas permeable lenses, we specialize in fitting specialty lenses for special eyes.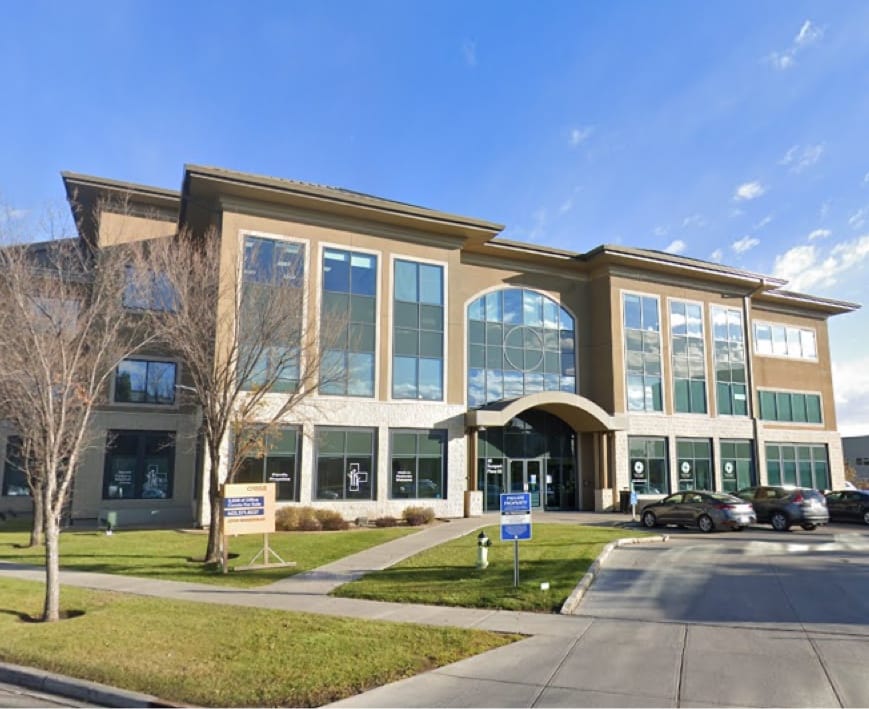 You can easily find our practice in the same building as the South Calgary Medical Clinic. Validated, accessible parking is available in front and beside the building.
Our Address
105-40 Sunpark Plaza SE

Calgary

,

AB

T2X 3X7
Contact Us
Clinic Hours
Monday

:

12:00 PM

–

8:00 PM

Tuesday

:

9:00 AM

–

5:00 PM

Wednesday

:

9:00 AM

–

5:00 PM

Thursday

:

9:00 AM

–

5:00 PM

Friday

:

9:00 AM

–

5:00 PM

Saturday

:

Closed

Sunday

:

Closed
*Closed all weekends and statutory holidays.