Complete Eye Care Starts with an Eye Exam
Your eye health and vision can both change as you age. Regular eye exams are essential not only for ensuring your glasses or contacts prescription is up to date, but also for detecting the earliest signs of eye disease.
Many eye diseases develop with no noticeable symptoms during their early stages, but they can lead to permanent vision damage if they progress. Vision loss from an eye disease is irreversible, so it is vital for our team to catch any problems before they affect your vision and eye health.
In our comprehensive eye exams, we use some of the latest diagnostic technology available to get a full picture of your eye health. We take the time necessary to understand your unique needs and always fully explain any treatments, new prescriptions, or other recommendations we have for you and your eyes.
What to Expect During an Eye Exam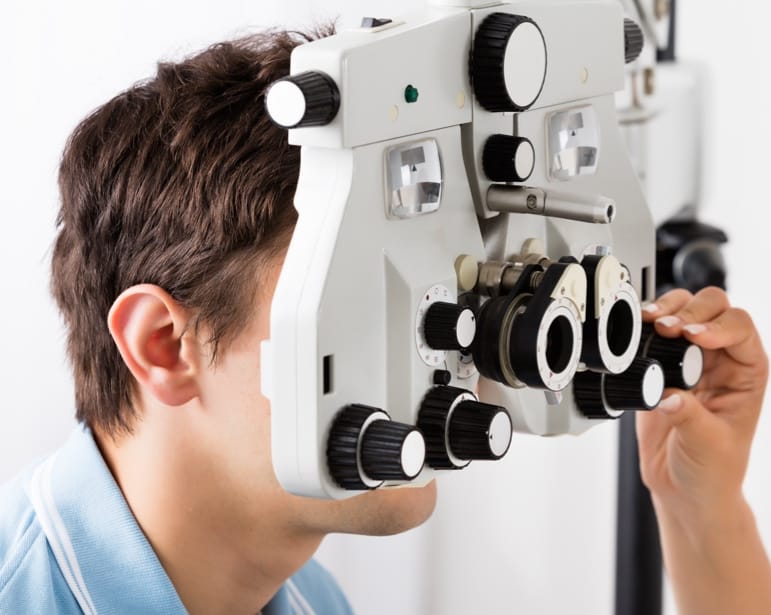 Eye exams at Sun Valley Eye Care are thorough and detailed. The exam consists of 40 minutes with your optometrist, in addition to 10+ minutes of pre-exam diagnostics, resulting in a 1 hour process.
When you arrive, your optometrist will have an in-depth conversation with you about your medical history as well as discussing with you any herbal supplements or medications you may be taking.
If you wear contact lenses, we ask that you please wear them to your exam, as well as bringing your eyeglasses and sunglasses with you. We want to assess your current lenses to ensure they are providing appropriate vision correction.
We encourage you to let us know of any concerns you may have with your vision. The more information you provide, the better our doctors can tailor their recommendations and advice to suit your lifestyle and needs.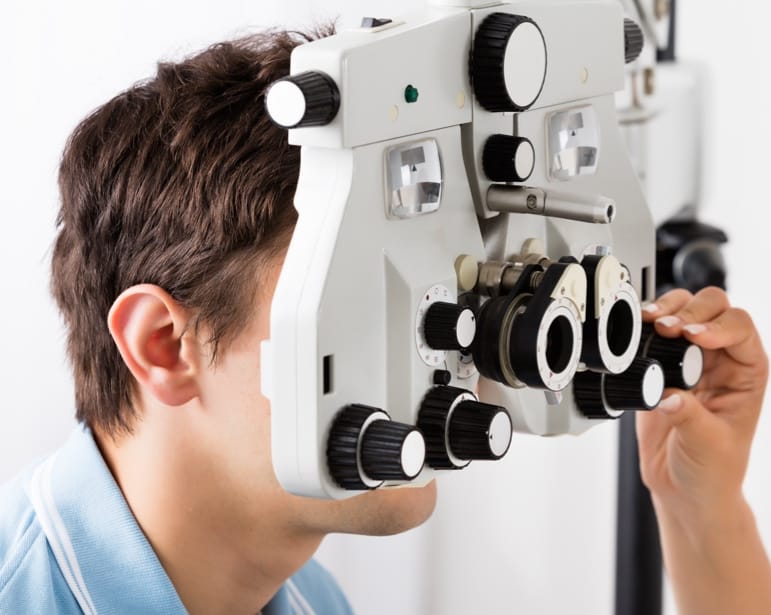 Comfortable, Clear Vision
The health of your eyes is our primary focus. We have invested in the most advanced technology available to ensure you receive an accurate and detailed assessment of your eyes.
We use high-resolution fundus photography and ocular coherence tomography to image the vital structures in your eye, including the retina, macula, and optic nerve. Observing these areas in detail allows us to detect signs of eye diseases like glaucoma, age-related macular degeneration, diabetic retinopathy, and more.
We will also directly observe the surface and interior structures of your eyes with a hand-held ophthalmoscope and a microscope called a slit lamp. We can also image the corneal surface to provide photographic comparisons year to year, or for custom contact lens fittings.
Final Recommendations
Exams allow us to determine a baseline for your eye health and an appropriate level of vision correction. At the end of the exam, we will discuss with you in detail our findings, provide you with a prescription for corrective lenses and any medication prescriptions required.
Should you wish to discuss laser vision correction, contact lenses, or specialty eyewear, there will be an opportunity to do so. If needed, our knowledgeable team will assist with recommendations for eyewear that fits properly and augments your style. Common Eye Problems in Adults & Seniors
While vision loss from eye diseases is irreversible, 75% of visual impairment is preventable. Proper preventative vision care helps to ensure that your eyes stay healthy and your vision remains crisp and clear.
A thorough exam is the first step to lifelong eye health.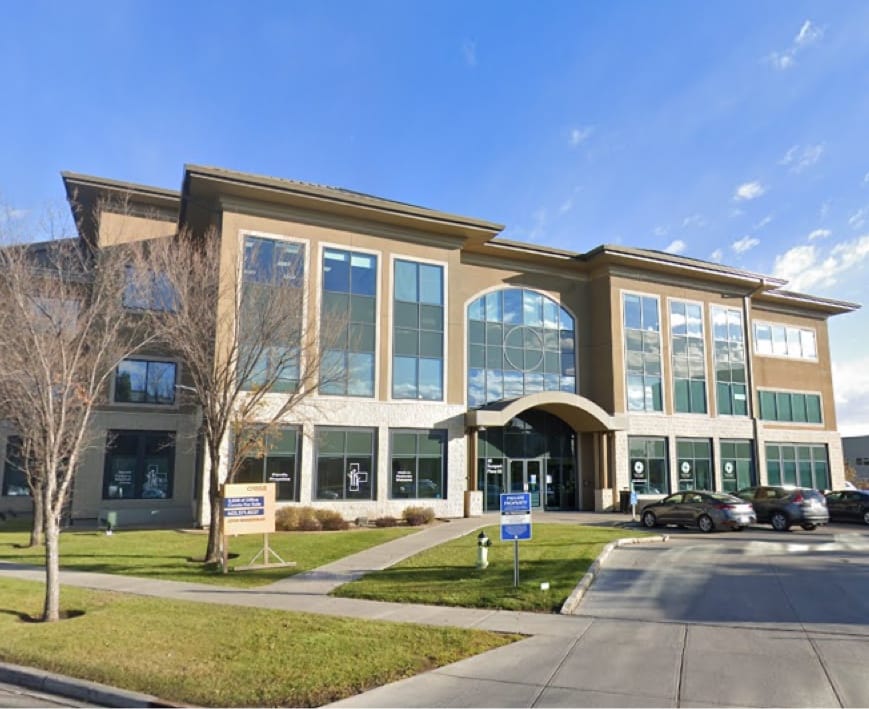 You can easily find our practice in the same building as the South Calgary Medical Clinic. Validated, accessible parking is available in front and beside the building.
Our Address
105-40 Sunpark Plaza SE

Calgary

,

AB

T2X 3X7
Contact Us
Clinic Hours
Monday

:

12:00 PM

–

8:00 PM

Tuesday

:

9:00 AM

–

5:00 PM

Wednesday

:

9:00 AM

–

5:00 PM

Thursday

:

9:00 AM

–

5:00 PM

Friday

:

9:00 AM

–

5:00 PM

Saturday

:

Closed

Sunday

:

Closed
*Closed all weekends and statutory holidays.